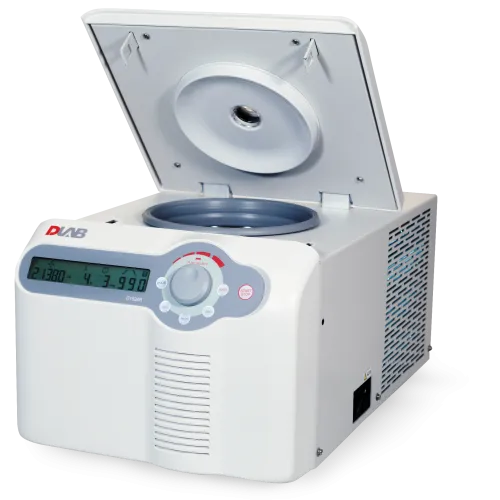 D1524R
Centrifuges


DESCRIPTION :

Specifications D1524R
Max. Speed 15,000rpm (200-15,000rpm) in 100rpm increments.
Max. RCF 21,380×g, step: 10×g
Capacity 1.5/2mL×24, 0.5mL×36, PCR8×4, 5mL×12, 5mL×18.
Temperature setting -20℃- 40℃
Timing 30s-99 min; HOLD (continuous running)
Motor Type DC brushless motor
Safety Performance Dual door lock, over-speed detection, over-temperature detection with Internal diagnosis system.
Power Requirements Single phase, 200-240V, 50Hz, 500W
Dimensions(mm) 332(Width) × 553(depth) × 283(height)
Weight 30kg
Acceleration and deceleration time 25s↑25s↓
Noise ≤56dB
Other functions Rotation speed/RCF switchover, inching operation, running process indicator, sound alert. Acceleration/ deceleration in 9 steps, program storage capacity.